Perfect sollutions
for your jewellery
Goldsmith craftsmanship at its finest
doesn't work, doesn't exist
Doesn't work, doesn't exist. Thanks to decades of experience, we have mastered our craft to absolute perfection. Regardless of whether it is a production, reworking or repair, our master goldsmiths know their way around and can tell you exactly what is technically feasible, what is worthwhile and what is not.
In our work, we always place the highest demands on quality. That's why you have a lifetime guarantee on all pieces of jewellery made by us and - so that your personal jewel stays in good condition - you are entitled to a free cleaning service every year.
Here we show all our skills. Do you have an idea or desire for something new? We walk the path to the new piece of jewellery together. Our experience opens up the variety of technical and creative possibilities.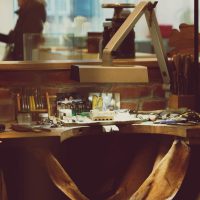 You have it too: a forgotten piece of jewellery that lies dormant unnoticed. It is valuable but no longer wearable and has gone out of fashion. We will create your new favorite piece from your old treasures.
We repair, resize, refurbish or clean your jewellery. Repairs are carried out in our master workshop under the highest quality standards.
From changing the battery to making it water-resistant to a complete overhaul of the movement, we offer all services related to your timepiece. Like any piece of clothing, your watch also needs regular care: we would be happy to clean the bracelet and case or fit a new leather strap.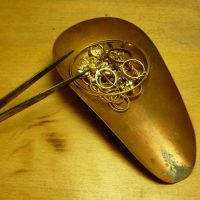 06 Precious metal purchase
Do you have old gold and don't know where to put it? We buy your precious metal - of course always at the current daily rate. Or how about turning your old gold into a new piece of jewellery?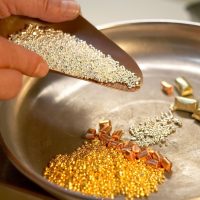 You can purchase fine gold bars from us from 1 gram. Ideal as a gift idea or investment, since fine gold is traded without VAT. The price is based on the current daily price of gold, plus low molding costs for the bars. Like the products from our workshop, the bars are made exclusively from recycled precious metal.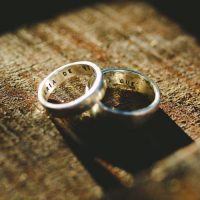 Whether in an engagement ring, wedding ring or another piece of jewellery - an engraving gives a personal and very special individual touch.
It is the hardest material in the world and one of the most popular in the manufacture of jewellery but also as an investment. We advise on the purchase and processing of diamonds of all sizes with internationally valid certificates (from 0.19 ct). These are mostly GIA certificates, which are among the most important and strictest certificates.
Are you moving and looking for a new competent partner when it comes to wedding rings? We offer you an overview of partner jewellers who offer you a professional service for everything to do with your wedding rings.